Mountain bike is the king in our country.  Steep slopes paths in the Caroux, downhill runs through the forest in the Monts of Lacaune. Each one can experiment dizzying" loops. Specialists rent all types of bike and can guide you during your wanderings.
Sites for VTT (Mountain Bike) labelised FFC (French Cyclism Federation)
Straddling the departments of Tarn and Hérault, our destination is lucky enough to have not one but two areas with the VTT-FFC label: "Hautes Terres d'Oc" (n°8) and "La Salvetat Haut-Languedoc" (n°55).
Mountain biking in the Monts & Lacs in Haut-Languedoc means hurtling down more than 50 marked trails (1300 km) in the middle of hilly landscapes or on downhill tracks!
Get your maps in one of our tourist offices
> La Salvetat Haut-Languedoc (N°55) : 1€
> Hautes Terres d'Oc (N°8) : 1€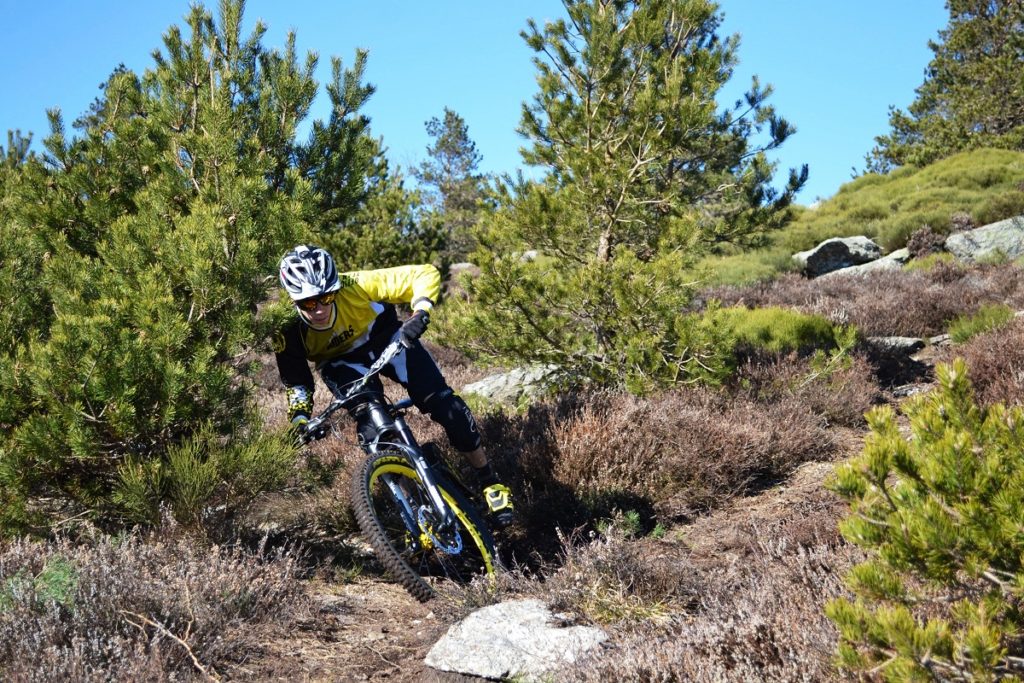 Practical information
Rentals

AnimatORs AND associations

Anglès

Loc'rando81: Electric mountain bikes rental.
All year round. 35€ half-day, 45€ per day and 80€ per weekend.
Cabirac – Tel.: 06.81.71.32.40 / 06.88.92.81.19
locrando81@gmail.com – www.locrando81.com

Cambon-et-Salvergues

La Clairière: Bikes rental.
All year round. 15€ half-day, 25€ per day and 45€ for 2 days.
Chemin des courtials – Tel.: 04.67.97.61.00
gites-laclairiere@orange.fr

La Salvetat-sur-Agout

Loca Surf Loisirs: Rental of full-suspension, semi-rigid or rigid mountain bikes.
From May to Septembre. 10€ half-day and 15€ per day.
Les Bouldouïres – Tel.: 04.67.97.65.13 / 06.32.26.97.09 / 06.74.57.38.34
www.loca-surf-loisirs.com

Nages – Rieumontagné

Leisure center of the Lake of Laouzas: VTC and BMX rental. Bike-park on site.
All year round. VTC: 10€ half-day; BMX: 10€ for 2 hours.
Rieumontagné – Tel.: 05.63.37.48.60 (from June 20 to September 13) / 06.07.37.11.73 or 05.63.37.12.29 (off-season)


Lacaune-les-Bains

Itinérance: Moutain bike tour à la carte (half-day, day and weekend).
All year round, by reservation. From 145€.
Tel.: 06.77.11.12.06
thierry@itinerance-vtt.com – www.itinerance-vtt.com